Written for RAF News May 2018
In That Good Night, aged screenwriter Ralph Maitland (John Hurt) is living out his days in a picturesque Portuguese villa, trying to pen a project before 'the ultimate deadline'.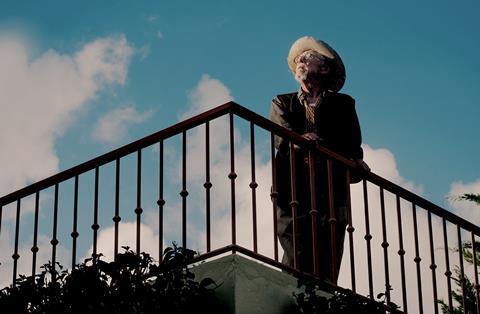 Diagnosed with a terminal illness, Ralph remains as combative as ever whilst he works out what to do and who to tell. He invites his son Michael (Max Brown) to come and see him but is soured when he brings along his partner Cassie (Erin Richards). It becomes apparent that the people closest to Ralph have been pushed away – he is mocking and derisive, delivering insults with a smile.
The supporting cast of the film, including Maitland's much younger wife (Sofia Helin), remain awkwardly stilted and two-dimensional for the most part, but it is clear that the story is not for them. It is only when Charles Dance arrives playing a mysterious white-suited visitor, talking over plans of assisted suicide, that the performance of Hurt is matched and the material is elevated.
But for a film focussed on questions of mortality, of accepting death and leaving loved ones behind, it seems afraid of real emotion. The queasy and insistent score signals reflective sadness, changing only to introduce clunky moments of comedy that might have just passed if the score weren't so prominent. It appears that certain scenes would have been better served by silence, but perhaps that would have invited unwanted pathos.
John Hurt stands out with his twisted and embittered old man – the depth hinted at in this performance and the knowledge of the actors recent passing adds a poignancy that might have otherwise been absent from the film.
Reading Dylan Thomas' poem (from which the title is taken) over the final black screen is a perfect close and a fitting send off for the beloved actor.