Written for RAF News March 2019
Stevie (Sunny Suljic) is a 13 year old boy in need of a role model, with no friends, an absent father and a viciously unpleasant older brother. Attracted to the antics of some older kids running the local skate shop, he sees his opportunity and swaps out the Ren & Stimpy poster on his wall for Girl stickers and two-page spreads from Big Brother magazine.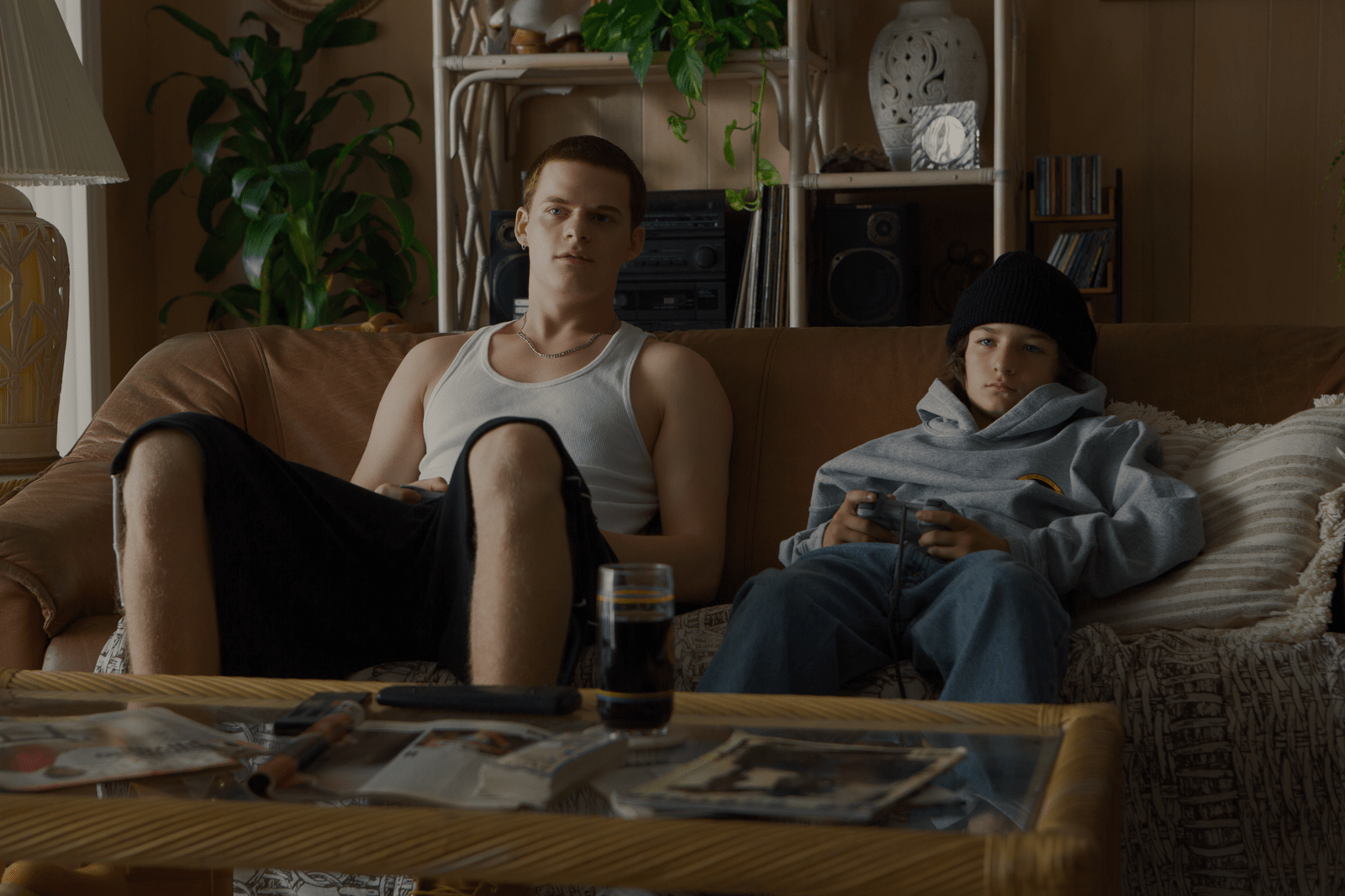 Trading Super Nintendo cartridges for an 80s fishboard, that has by now fallen well out of style, he throws himself around on it until he has enough courage to spend more time at the shop. When runt of the group Ruben passes his water fetching duties off onto Stevie, he can hardly hide his idiot grin: he has found his place.
Ruben (Gio Galicia), the boy closest his age, becomes a reluctant mentor teaching the etiquette that he has come to learn himself like not saying thankyou or sorry because people will think you're gay. But Stevie earns respect from the others through his ability to take a slam, perhaps the byproduct of beatings from his brother Ian (a convincing change of form for Lucas Hedges). Soon he is given a nickname and taken under the wing of the cool kids Ray (Na-Kel Smith) and Fuckshit (Olan Prenatt), two decent skateboarders though one is set on turning it into a career and the other as a means of escaping life.
This coming of age story feels familiar, especially with Skate Kitchen so fresh in recent memory. But where that had 90s affectations, this is period; matching square formatted 16mm grain to punchy soundtracking of Wu- Tang Clan, Pharcyde and a little Nirvana. Where Skate Kitchen felt like it was suddenly trying too hard to push a 'storyline', Mid90s could be accused of not trying hard enough as there isn't much story at all. Instead it remains casually observational, and just like it's characters, has nothing much to say. But that's okay.
Jonah Hill, making his writing and directing debut, manages to get unbelievably real performances from a perfect cast and fits in some nice stylistic flourishes in a film that is bold in its simplicity.