Having recently moved into the leafy suburbs with a couple of young lads, and hearing that the previous tenants were a bit of a nuisance, I was conscious of making a good impression on the neighbours.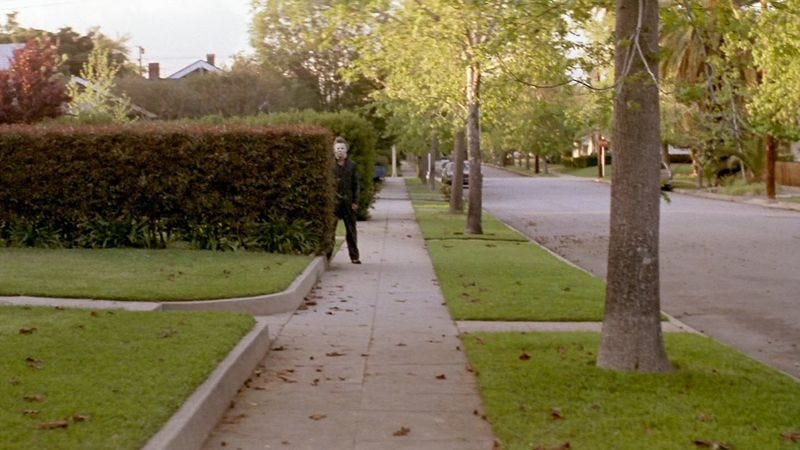 This was dashed somewhat when on a couple of occasions we had left our bins out at the end of the drive after the bin men had been and gone – and on one occasion they were left out for so long that someone returned them. A massive faux pas that makes us seem like teenagers left in a house while the parents are away. It could have been a gesture of good will, but I took it to be a passive aggressive move, a way of saying get your shit together without actually interfacing.
I've had bad experiences in the past. When I was 9 years old, my mother and I moved from East London to Surrey. Posh-seeming on the outside but just as subjected to Brazilification as anywhere else, as we landed on the edge of a rough council estate. To celebrate the move, and perhaps distract me from the anxiety of changing schools and friends and having only each other, my mum bought a couple of little fireworks: 10cm rockets on 30cm sticks. As it got dark, we went into our humble garden and set them off – but this was called off when our neighbours protested by throwing rocks over the fence. A charming induction, indicative of the drama that would follow.
I grew up in this house, a semi- detached terrace adjoined to speed freaks who would lift weights until the early hours of the morning. The sinewy witch who was the head of the household would be at the forefront of every confrontation if not pushing her henpecked husband to fight on her behalf. It only came to blows once, consisting of him holding my mothers shoulders, and her slapping my mother in the face. Evidently my council estate lacked the communal spirit that I seem so desperate to find.
Now I'm making every effort to be neighbourly. This morning, despite the miserable weather, I set out on my walk to work and seeing one of my neighbours pull out of her drive, I smiled and waved. I was down the road when she pulled over and asked if I would like a lift into town. This is it! This is what I have been craving. I politely decline, but continue on in the rain reassured by her kindness.
Just now I returned from work walking the same route home. Pitch black now, I see my housemate in his car outside the house – a Mini with a dinner-plate sized speedometer in the centre of the dashboard. Unmistakable. I bend at the waist and look in through the passenger window at the driver, I can barely see him in the darkness, in fact he looks uncannily like an elderly woman. Then the realisation sets in. I don't quite know what to do and so try this morning's trick – I smile and wave and keep on walking, past my front door because I'm embarrassed and don't know what to do, which probably made me seem a lot creepier. I met two neighbours today, kind of, and made one good impression at least.