I was reluctant to start another Netflix series, despite getting a couple of recommendations. Ever since I had experienced the aggressive evangelism of Breaking Bad enthusiasts, forcing me to watch the entire show and to be left unfulfilled and underwhelmed, I have become distrusting of opinions on tv shows.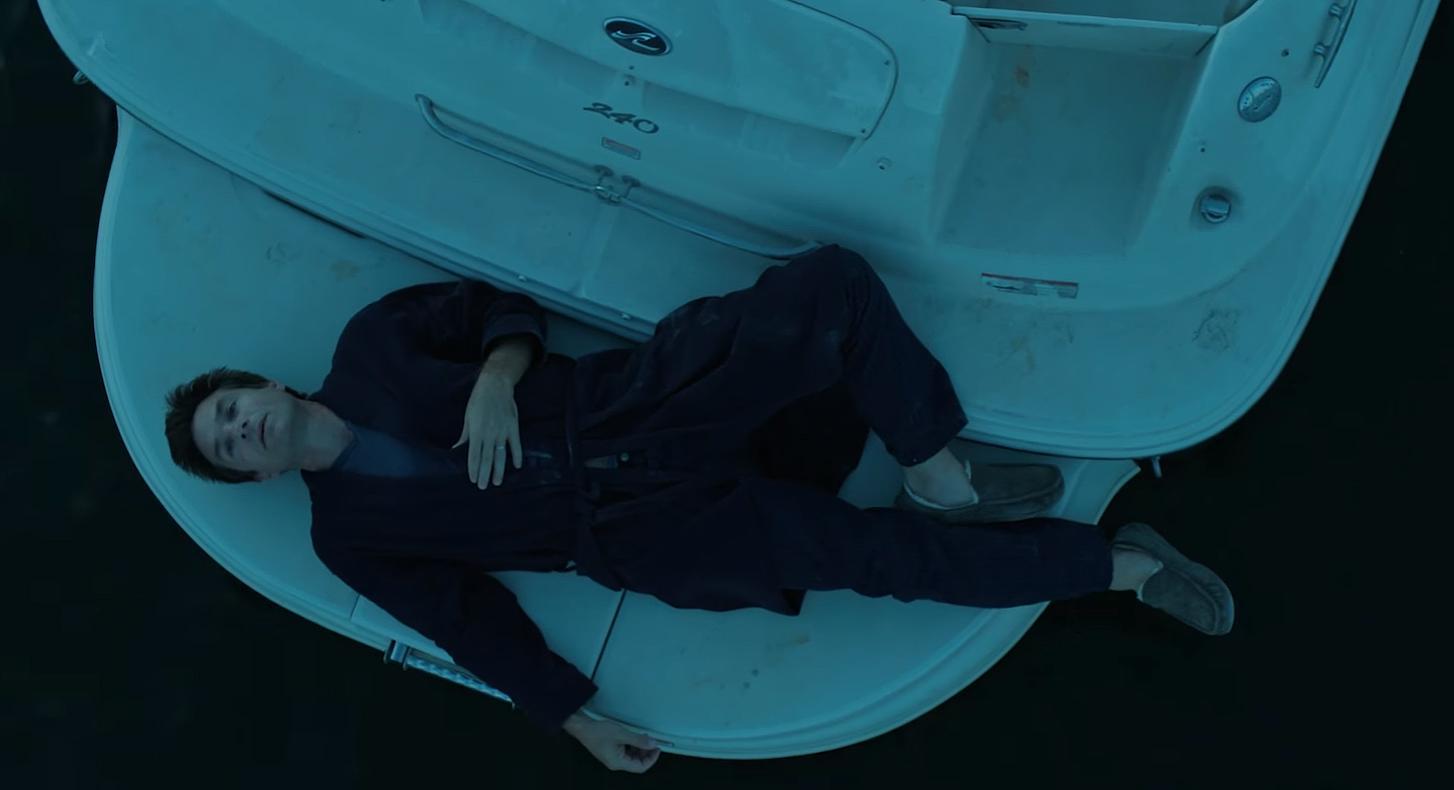 The first episode of Ozark establishes a certain style, it's sharp dialogue and darkly comic tone, it's blue tint and metallic percussive score – building tension much like Punch Drunk Love. On top of that it's quick. To the point where it felt like it spent all of it's narrative chips by the end.
It felt like it had reached the peak of action and tension. That it could have built up to this a little more and had nowhere left to go. At the end of the episode we are in the Ozarks, a coastal shit-town with nothing going on. This is what kept me from watching the second episode. Where could it go from here that would be as interesting?
When I got around to watching the second episode I realised that this pace was not a symptom of trying to make the pilot interesting – it wasn't a pilot after all – it was part of the style. It didn't need to set up a twist or reveal, because as the plot unfolds there are new and interesting ideas being explored quickly.
Stranded in the Ozarks, the show takes the suburbia trope of a family pretending to be happy and together whilst all having their dirty secrets and turns it inside out. The husband is discovered to be a a criminal and his wife has been cheating on him – they move house to save their lives and commit to the criminal lifestyle and tell their kids that this is what they're doing. They have confessed their sins and are embracing their lifestyle because they have nothing left to lose. They move in with a guy who has a fatal illness and is the perfect embodiment of this mentality – they don't give a fuck.
There is something of Walter White in Marty Byrde. He is remarkably clever and thinks logically. He understands people and can find solutions. Where they differ is that Walter White is all about action, he will back himself into a corner and think of a way to blow the walls down around him. Byrde's gift is in language. He has a highly developed ability to reason with a Sorkinesque wit and so can talk his way out of anything.
White is a creator: of drugs, bombs, he even creates himself a character complete with costume. He is a stage magician with all the grandeur and gaudy showmanship, where Byrde is actually fucking magic, needing no props or stage. He is egoless, serving a purpose and has no pride in his gains. He is ashamed if anything.
Breaking Bad had a cinematic style in it's use of camera and editing. It has a showy nature that resonates with it's protagonist. Ozark is precisely the opposite.
For now at least… I've watched three episodes. I'm in.