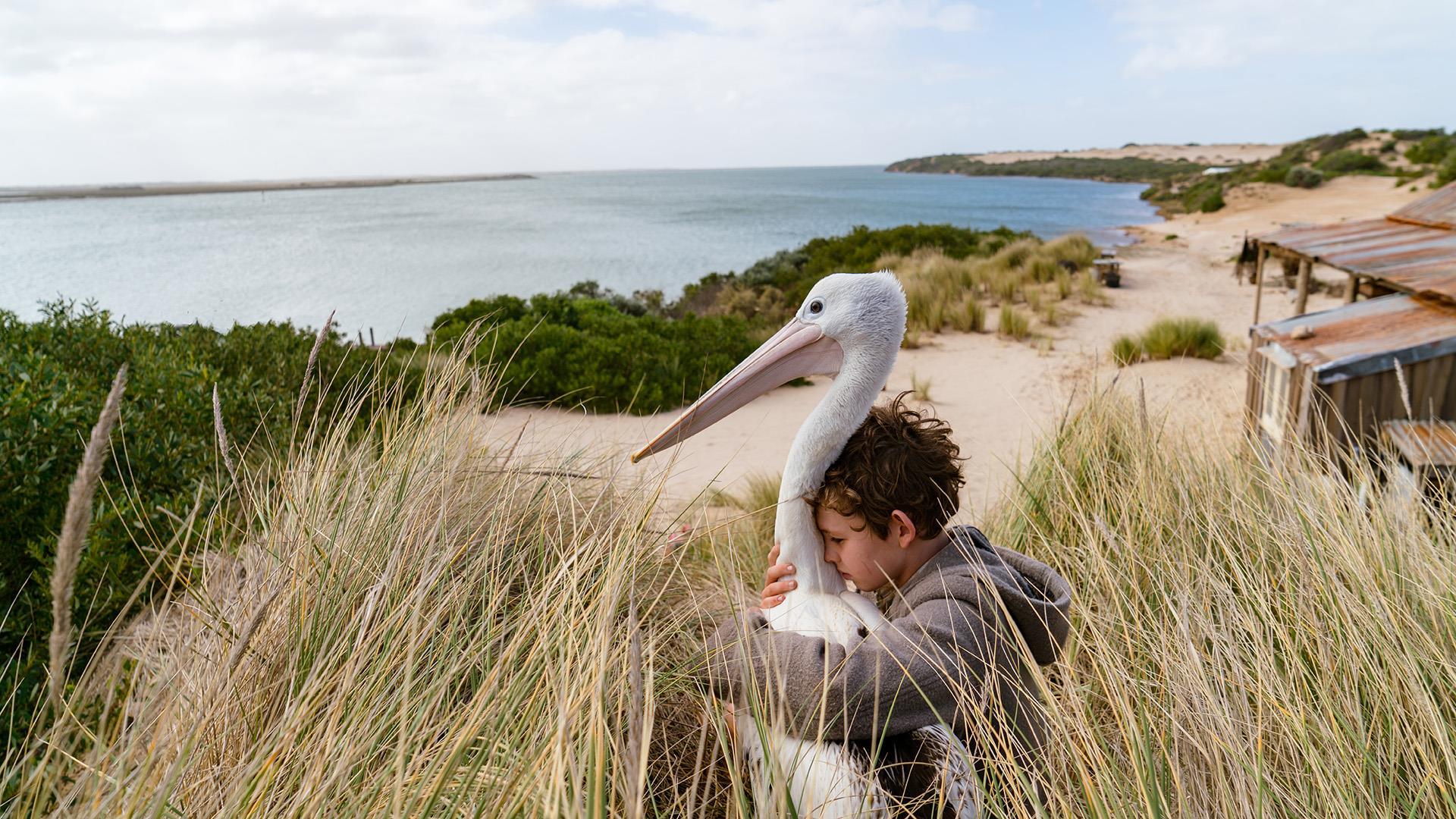 Written for RAF News April 2020
Geoffrey Rush plays Michael Kingley, an ageing businessman who is about to vote on whether a mining company can exploit the land that he grew up on, the beautiful South Australian beaches of Coorong. This casts him back into memories of his childhood and in particular his relationship with Mr. Percival, a pelican.
Mostly told through flashbacks, Mike is played by Finn Little as a young boy, living out in a shack with his stoic but sweet father (Jai Courtney), reading Lord of the Flies together, apparently serving as a corporate manifesto in this context.
However it is when he meets a local Indigenous man by the name of Fingerbone Bill (Trevor Jamieson) that he starts to connect more with nature. The birds native to the island are being hunted for sport and whilst his own father is indifferent, he feels an urge to protect them. Discovering an orphaned nest of chicks with Bill, he takes them home to raise them himself.
Whilst his father is initially resistant, he sees the passion that has awoken his boy and so supports in designing contraptions to feed them until they can do it for themselves. Not quite the emotional turmoil of Casper and his Kes, young Michael still finds an escape in the rearing of the birds, opting to keep one as the family pet.
As they grow larger we some footage of these remarkably playful pelicans, creating a real connection between Michael and the birds. It is the unsubtle dialogue that treads on the tenderness of the story. The framing device with Rush doesn't really add anything to the story, other than a heavy-handed morality.
Apparently a well known Australian novel that had been adapted into a beloved-to-some movie, this recent adaptation doesn't do anything very interesting but the innocence of children and animals is a surefire way to get a dose of empathy.