Written for RAF News October 2019
Zak is a 22 year old with Down Syndrome and no guardian, making him a begruding patient at a retirement home. That is until roomate (Bruce Dern) helps him escape through the barred windows late one night, leaving him greased up with no clothes or possessions, just a dream of making it to a wrestling school run by his hero The Salt Water Redneck (Thomas Hayden Church).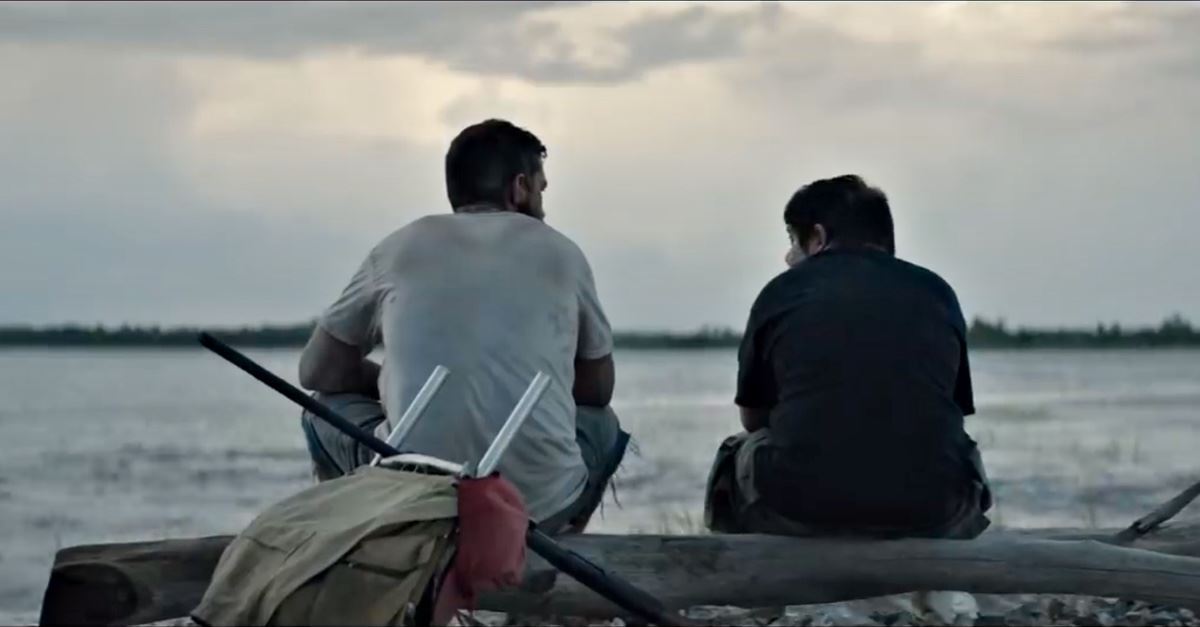 Finding shelter in a small docked boat, Zak wakes to find himself on the move, being chased by some frenzied fisherman. Tyler (Shia LaBeouf), the driver of the boat, has evidently ruffled some feathers and is looking to make an escape himself. This is the meet-cute for our soppy looking buddy movie: two unlikely outlaws on the lamb in the indie film Adventures of Huckleberry Finn.
Tyler is gruff and grumbling, aggressive out of the gate and unsympathetic towards the near-nude joy-rider he finds under tarp on deck. That is until he discovers that he is also a runaway on a mission, with care worker Eleanor (Dakota Johnson) hot on his tail. And so it seems that this trouble starting crab fisherman has found himself an accomplice and an alibi as they head together to find this wrestling school in the middle of nowhere.
The moral lesson and shape of the story might be clear from the outset but the charm of the actors and their chemistry is utterly disarming, even when it crashes into  narrative convenience or cliche. There is a rhythm to the dialogue that feels less filmy thanks to non-actor Zack Gottsagen, lending itself perfectly to the reality of the relationship, bringing out the humour as well as the pathos.
Tyler is aloof initially but as he becomes buds with Zak he makes a point of being intentionally unpatronising and non-coddling, which makes the moments of kindness and flashes of vulnerability resonate.
Funny and earning its sentimentality, Peanut Butter Falcon is a charming film that is hard not to like.