Mortality is a pretty tough nut to crack with a three year old.
It was last year that he picked up on the cat's sudden absence and since it was our first brush with death we decided not to sugar-coat and instead explain with obvious care and sensitivity. At that point in time however the scope of his curiosity was too large and attention span too small.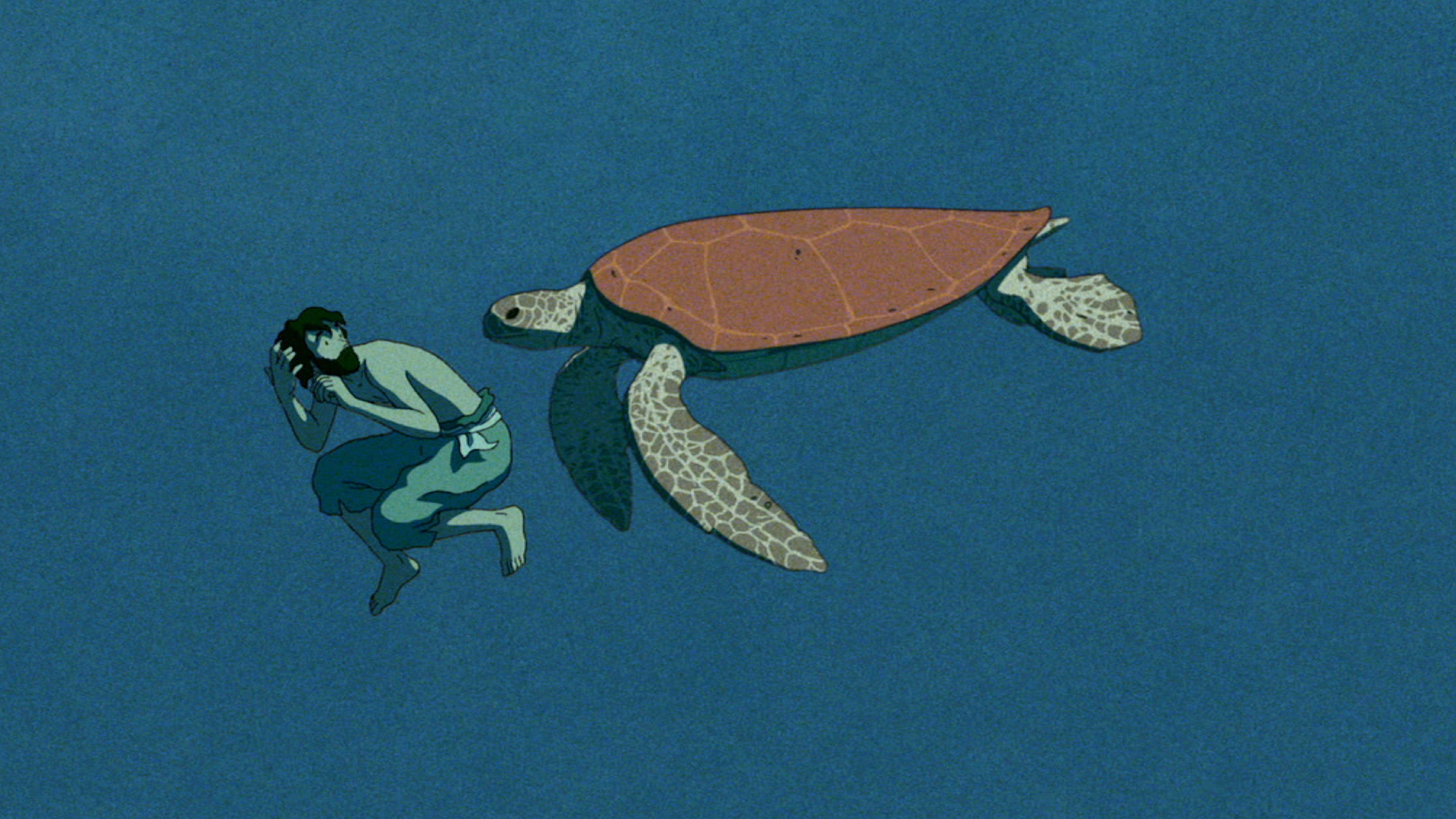 In the intervening months he has watched films that deal with the subject in a poetic form that has caught his attention and captured his imagination. Mine too for that matter. The Red Turtle is a notable example that gave him plenty of questions that I would try my best to answer.
Now, add to this the fact that he is open to the darker and more macabre stories. The Nightmare Before Christmas was a fast favourite, a film not watched much anymore, the soundtrack listened to on occasion but the book still read often. Other works of Tim Burton float around but the one dark obsession that has proved itself rather divisive amongst company is The Gashlycrumb Tinies by Edward Gorey.
An A-Z compendium, or abecedarian, that describes the bizarre deaths of a bunch of kids accompanied by Gorey's sometimes graphic illustrations. My boy likes the rhyming couplets (the page above following the demise of April who fell down the stairs), and as it's a quick read he often pulls it down of a night and has me read the name for him to respond with how they perished. (There is one page that I'm careful to avoid, the illustration at least, which is very graphic: K is for Kate who was struck with an axe.) It might seem like I'm training a sociopath but I don't believe it to have had any negative affect on him at all.
The sentences are worded carefully and humorously, and none are disturbing save for Kate. He is familiar with all of the words (save for 'ennui' maybe, the reason behind ol' Neville's passing). We are protective of him in a sense but believe we have a good grip on his understanding and compassion, of what could unsettle or disturb, and it is from certain television shows and films that seem otherwise innocuous that he has picked up certain words and ideas that can appear… worrying?
Fond of creating stories, or: artfully lying, the boy was telling me a few days ago how a torch had gone missing earlier in the day, most definitely covering for the fact that he had taken it and been caught.
"A strange man came in and took the torch from upstairs"
Did you see him?
"No. I was in my bedroom"
How do you know it was him?
"Because he came in and took the torch"
Oh right. Do we have the torch now?
"Yeah I got it from him"
How do you think we should stop it from going missing?
"We hit him with a hammer and kill him"
…
I am stunned silent.
It seems we had missed the opportunity to talk about Kevin and will have to let the medical professionals take it from here.
That's when a small semantic flourish restored all hope.
…
"We hit him in his head. All made of slime"
…
Oh thank the lord.
Still a bit worrying, but less worrying for sure.